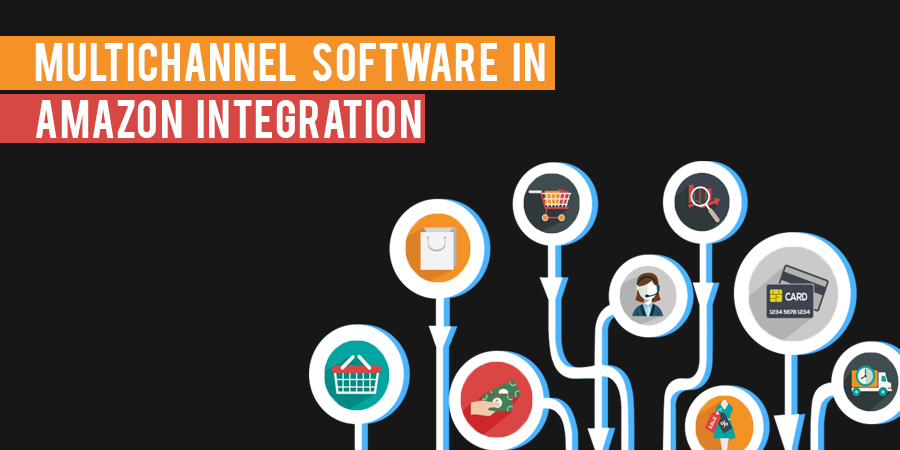 [dropcap]A[/dropcap]mazon has over millions of customer that helps retailers to increase their sales as well as reduce complexity in promoting and selling products from various sales channels. Recently Amazon has shown fabulous growth of online retail which makes it the world largest online retail company. It plays a vital role in buying and selling products on the internet. Amazon Integration provides the customers the ability to enhance their sales and get higher revenue from their sales by wide spanning their audience. Amazon even partners will various brands if you'd like to establish a unique relationship. MultiChannel Software makes it easier to put Amazon in the spotlight against other channels and thereby giving you a range of options for configuration. Following are some of them:
Get Customer Email Address from Order

Multi Channel software encompasses various aspects viz. the method of ordering products the software automatically generated an email from back end. You'll able to simply manage your inventory and stock with great ease and efficiency.  This is one of the most common pitfalls where a lot of retailers face issues.
Control Location Wise Stock

The Multichannel software enables order wise stock transfer modules companies operating across several locations on a structured, visible, costed and traceable methods to control of the movement of stock in a business.
Set Order Time with Local Time Zone

Default Max Listed Quantity/ Default Max Listed Percentage/ Default End When Quantity

Default Max Listed Quantity
Default Max Listed indicates the maximum level that will be driven to the channel.  The level published will never be higher even if there is more stock within Multi channel software.
Default Max Listed Percentage
Default Max Listed Percentage will send up a percentage of the existing stock level, apply a value between 0 and 100. Example, if you have 10 in stock and set the percentage to 50, 5 will be sent to the channel.
Default End When Quantity
Default end when quantity allows customers to strength the listing to end when the stock level gets to the specified amount as opposed to the default value of zero. Helping to give you a stock buffer so that you don't run out or oversell.
When using the multichannel solution in Amazon Integration, customers will have to subscribe to Amazon MWS services; it gives the authority to the software to be able to exchange data using XML and web based APIs for listing data, orders, payment etc. This is an important step to integrate Amazon into the multichannel software.  Here are a few features of the Amazon Integration:
Gives ability to List Your Product
Control multiple sales channel through a single interface
Automated synchronized inventory
Allows customer to submit product in over 20 categories
Make better relationship with one world trusted brands
You can easily add, delete and update your product
You can Make your own website automatically
Gives power to decide the various the product and even make use of different for Amazon
Hence, you'll able to promote your online store to millions of Amazon customer on a daily basis. With multichannel software, you can control your entire business backed by single interface. Within the current business scenario Amazon has become a solution of eCommerce and has associated with online business giants that are at par with standards offering high returns.
 Amazon has a very systematic store front that have products arranged in neat and clean categories. Amazon enables safe payments selections such credit card payment and PayPal. Thus, customers can easily trust to make online payments. If you want to employ an elegant & classy eCommerce multitasking, it is essential that your business fabricates Amazon eCommerce integration. Although one should target all sales channels under a single interface, with which one is bound to succeed in hosting a top-notch eCommerce store.