[dropcap]A[/dropcap] custom build eCommerce solutions is a web store usually built with open source eCommerce software platform like WordPress, Mageneto, and Zen Cart etc. If you want to build an eCommerce store. You may go to keep many points in your mind. You will need to find yourself at a turning point as to what your initial steps should be, consider these options with awareness before sweating in. A couple of weeks ago we have published a blog why eBay store design is right for you.
Custom eCommerce vs Open Source eCommerce
Choosing an eCommerce an essential decision while you will make better your online business. The proper selection provides you the ability to run your online business and looked all messy stuff.
Open Source eCommerce Software

There are various options out there like Magento, osCommerce, and Zen Cart, it makes an easier way to build an eCommerce store. e-Commerce website set-up and running rapidly and affordability is fairly easy. Open source platform are not much secure or flexible while you compare to custom build eCommerce but open source eCommerce provides an entry level approach to the world of e-commerce.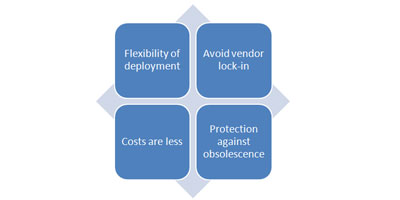 Custom Built eCommerce:
Custom Built eCommerce: it is a web store are usually more expensive and time- consuming to get up and running the benefits typically outweigh the consequences. If you are using custom eCommerce store deign, your functionality and flow of the store is not dictated by a pre built framework. There are you will be able to make a decision how you customer search your products in your shopping cart as well as check out. It enables the full control of the appearance of the web store, an essential factor in convincing shopping to stay on your eCommerce store. What Custom eCommerce Website Provides You…It provides the customer's ability to regulate throughout the method of set-up evaluation, photo, products for purchasable.

Specialized Custom Web Design­
It provides your web store a style, layout, format unique to your business.
Customizable web Store:
it gives the customer's ability to sell their products.
eCommerce Tools:
It's included various tools such as Shopping cart, real time, card processing and PayPal options built it easy for shoppers to purchase customer sales.
Content Updates:
enables customers to add or change items as regularly as they wish, as well update images, graphics and text.
Storage Facility:
it gives the customer to huge space to store data for website pages in order to including pictures, text and graphics.
Transferring Facility:
Lets your website increase traffic each month.
Live technical Support:
There's experienced customer representative who can assist the customer whenever you will need.
Marketing and SEO:
It is lastly but most significant, custom eCommerce store design takes care of SEO, SMO, and online marketing. These services are presented by specialized with all the have power over they need to achieve the best results.
To get more information regarding to eCommerce store design, eBusiness Guru has skilled innovative designers identified for creating bespoke designs, custom design for eBay store as well as amazon webstore. The eBusiness Guru follows strict custom design guidelines.