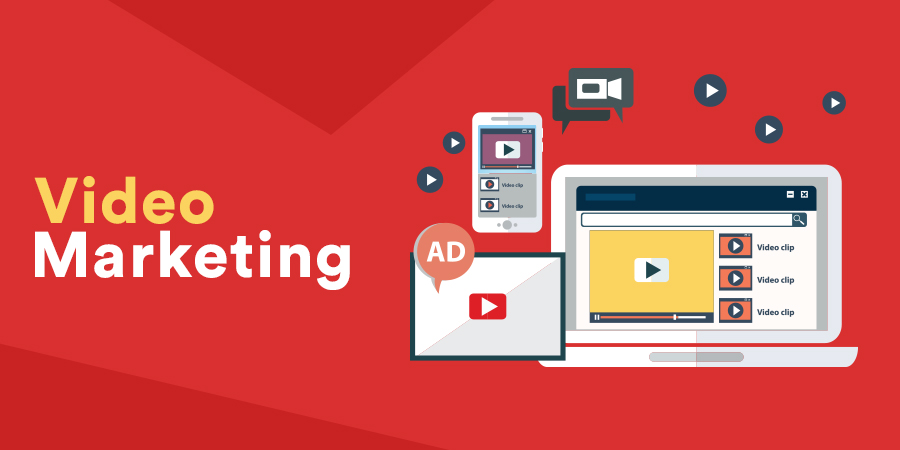 [dropcap]A[/dropcap]s E-commerce has been up-and-coming, being on multiple selling channels and markets is not the only way a business can achieve its numbers and sales. A business needs to promote itself and its products for being into the limelight of the consumers and making them aware about our existence. However, knowing the right weapons and tactics of endorsement is evenly significant.
Online video marketing this is one of the most powerful approaches to enlarge your visibility and ranking. A business has a great chance to demonstrate its knowledge and expertise on a subject through video marketing successfully as one has a scope to capture the senses through audio and visuals along with the power to influence and also change the thought process of the viewer to a definite extend.
Creating a video and promoting it online
Once created, a viewer can check your videos online without delay as it is easily and remotely available everywhere over all the devices having internet.
YouTube being the most popular channel and the second largest search engine to promote videos it enables us to upload and share videos almost on every website. The best part is that you can share the videos on social media websites which an unavoidable part of life these days.
SEO optimization as the text content faces more competition than videos
Social Media sharing
Cost Effective (as no cost to share videos)
Real time attraction
Ability to compose video according to your needs
Potential to create online conversations and campaigns
More traffic, Less competition
Can rank as fast as within 10 minutes and also multiple times
With a clear goal, script, way of persuasion, strategies to shoot, a quality video can be a magnet for collecting traffic with ease.
Top Video Sharing Websites:
YouTube:
With YouTube being the largest and the most common channel to view and upload videos, it has proven to be the greatest source for homemade video uploads to professions and bands. With millions subscriptions happening everyday and more than 1 billion unique visitors every month, it is a sure website to uphold and swell your view counts.
Features of YouTube: 
YouTube Bulletins
Featured Video Auto play
Links in Video Descriptions:
Social Media Sharing
Video Annotations enable to provide links at various stages of the video.
Vimeo:
If you wish to rank higher in visibility in terms of your products, Vimeo is another one of the most popular sharing websites. With powerful tools and video optimisation, you can gain higher rankings from SEO perspectives.
Features of Vimeo:
Easy way to Compose video
Sharing Features
Offers Mobile Experience + Powerful Apps
Features to Enhance your Video
Facebook:
Facebook is powerful social networking website in the 21st century, it enables various features, and therefore you can also promote and share your products on world's second most visited website.
Features of Facebook Video:
Video Likes
Engagement
Feedback
Best Time to Post
Demographic for Your Video
Conclusion:
Video marketing is a great approach to get attention of people; I hope in this blog, I have provided you a good idea how to go about online video marketing services. Now start brainstorming and start marketing through online video.