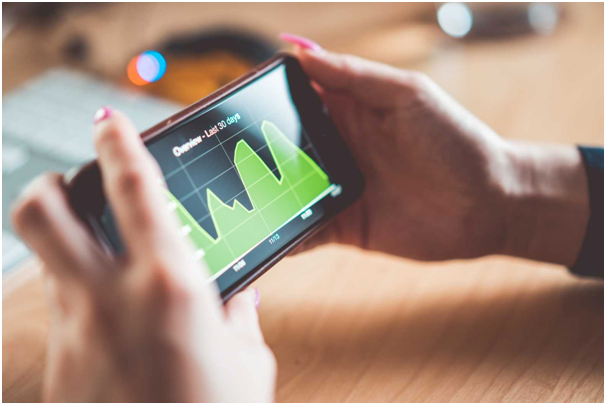 Inaccurate reports are an obstacle that many online retailers have to overcome. If this is true for you, you certainly shouldn't feel alone.
LinnKwik is designed to help you, by generating effective e-commerce reports for multiple online sales channels from the convenience of your smartphone or tablet. This will help you to improve the growth of your business and minimise costs by knowing what works, what doesn't, and allowing you to focus your efforts to shore up weak areas and support strong ones.
Linnkwik supports reporting on many areas of your business, but there are three key areas that it sheds light on, that can help to better understand which areas of your business are thriving, as well as highlighting areas that need attention. You can then focus on the weaker areas more intensively.
eCommerce is constantly re-inventing itself and evolving- In order to keep up with new competitors and trends, it's crucial that you understand how your business is performing, to capitalise on new technological shifts, and be well informed on how to/not to grow your business without so many missteps.
1/Sales Performance
Keeping an eye on your sales performance should be everything to the sales directors and managers.
With the Total Orders tab in LinnKwik, you have live coverage of your total sales, summarised on a daily, weekly and monthly basis, keeping you in the loop. This illustrates whether or not your business is over performing, underachieving, or just average. You can even discover from the LinnKwik sales dashboard what proportion of orders have been received with payment in various currencies (e.g. Japanese Yen, British Pound Sterling, etc.).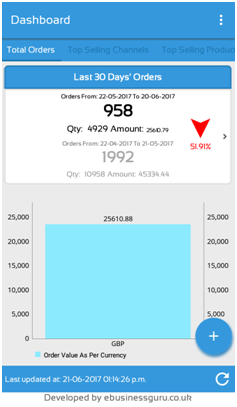 You can also view all of your customer orders in detail; drill down to see your Open and Processed orders,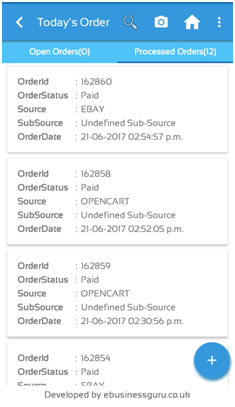 2/ Inventory Performance
A sure way to increase profits is to be aware of your inventory performance.
It's important to be able to spot what your most profitable products are, as well as products which aren't generating much revenue for your business, potentially hindering your business growth. As you continue to add further online marketplaces and websites, having an understanding of what inventory turnover you are getting, with individual channel patterns, will help you to make informed decisions when purchasing stock.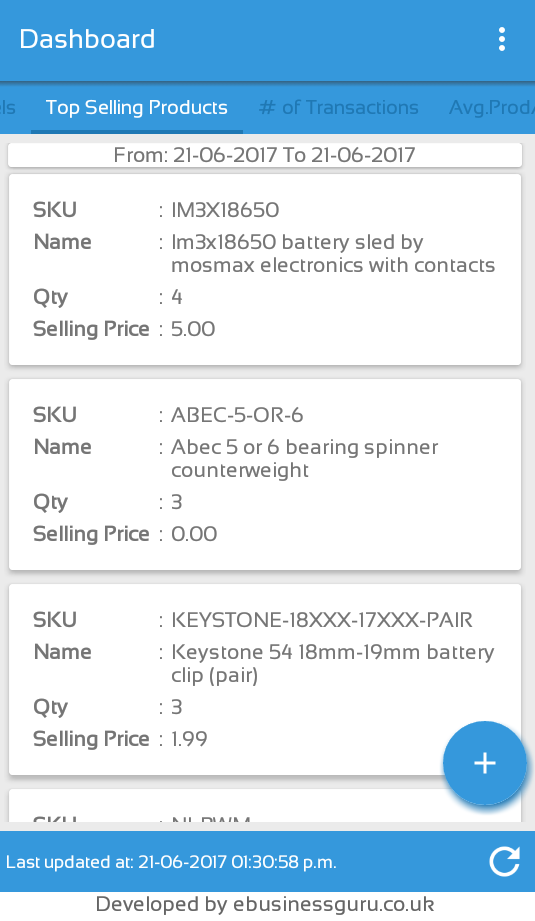 With the Top Selling Products tab in LinnKwik, you can see what products are best sellers, so that you can unlock the key to increased profits with the products you are selling. Invest your capital into the fastest selling products, make better use of the space in your Warehouse by not hogging it for long periods, and getting fast returns.
Knowing what products sell well in different seasons can also help with tweaking your sales strategies for the next 12 months- Scheduling special offers and promotions at appropriate times of the year will help you to optimise your sales patterns, changing the commitment you need to make on paid advertising by increasing response. Customisation options including viewing sales in graphs, 7 day and 30 day period views are also available.
SEE ALSO: How to manage online store inventory?
This allows you to view and analyse historical data, and identify customer buying patterns. This insight is integral to effectively forecast supply and demand in general, as well as for specific items.
3/ Channel Performance
Monitoring your inventory is important, as it means you're controlling what you spend on stock, and avoid buying things that won't give you a quick turnover and return. With LinnKwik's Top Selling Channels tab, knowing which of your sales channels are performing well or not allow you to look at how you are allocating sales and marketing resources. You can also be careful which channels are driving your business decisions, and which ones are nice to have, or a drain on the business. This in turn will help to increase your profitability by reducing waste and optimising your purchasing process.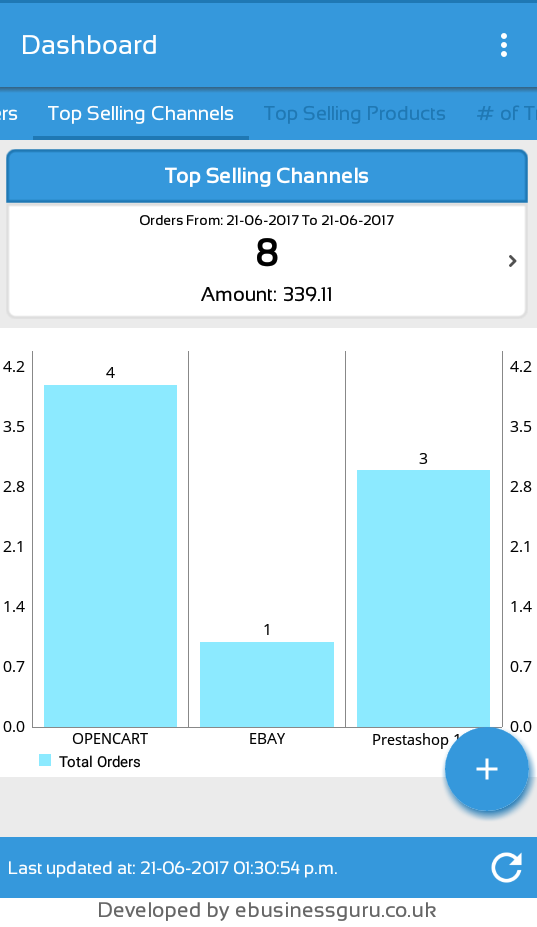 By tracking not just the inventory performance, but also the way your sales are distributed, you get a better overall picture on how your sales are made up, and where you can optimise spending your capital, and promoting your products.Being able to see live data on a number of different periods also allows you to react better to changes and emerging trends.
SEE ALSO: Why your eCommerce Store needs a Strategic Business Plan
In summary, there are bucket loads of insights that can be drawn from by applying KPIs and metrics to the data drawn from your Linnworks sales channels. The metrics highlight areas of the business that are worth keeping tabs on. KPIs can then ensure that your business is meeting your expectations.
Bear in mind, though, that there are other tools to get even more precise or detailed data insights. LinnKwik is a tool that offers an overview, and enables you to make broad choices in reaction to large patterns.
With Linnworks' custom reporting functionality, you will be able to access various pre-defined reports, and even obtain more comprehensive insights by requesting a custom query be written. Learn more about Linnworks' custom reporting features, or alternatively see our reporting functionality first-hand by scheduling a system demo at a time that suits you.
What reports are important to you? We'd love to hear which metrics you are reporting on for your online business, so please do drop us a comment below.